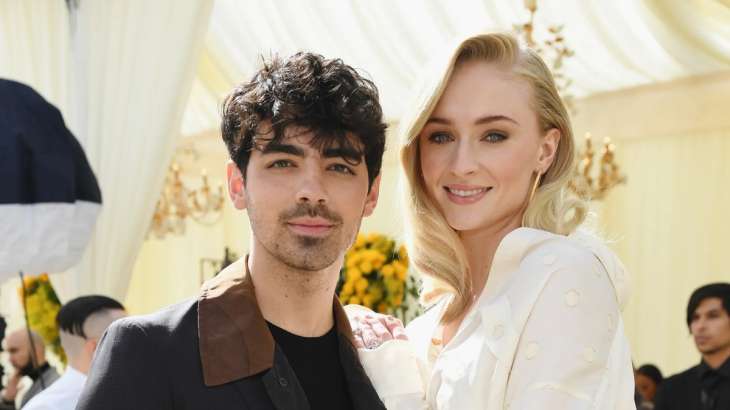 After much fiasco, Joe Jonas and Sophie Turner have finally reached a temporary agreement regarding their two daughters. According to reports, an interim consent order is laid out for custody of the estranged couple's two daughters, Delphine and Willa for the coming weeks after being engaged in a productive mediation from October 4 to October 7. Joe and Sophie have reportedly agreed to split the next months equally between them in anticipation of an amicable resolution of all issues being reached. This arrangement is in effect through early January 2024. 
This also includes they will split custody over the holidays. From October 9 to October 21, Sophie will be allowed to bring her daughters to the United Kingdom and Joe Jonas will have the two girls until November 2. Then followed by Sophie will be in charge until November 22.  The kids will then return to Jonas from November 22 to December 16 and will seemingly spend the holidays with Sophie Turner, in her care from December 16 to January 7.
This temporary custody agreement comes after Game of Thrones star Sophie Turner filed a lawsuit against Joe Jonas alleging that the singer had prevented his children from returning to their habitual residence of England by withholding their passports.
Sophie Turner and Joe Jonas got married in a secret wedding in Las Vegas in 2019. The estranged couple began dating in 2016 after being introduced by mutual friends. Joe filed for a divorce in 2023. In a joint statement, the duo explained that it was a united decision to separate. The caption read, "After four wonderful years of marriage we have mutually decided to amicably end our marriage," read their Sept. 6 message. "There are many speculative narratives as to why but, truly this is a united decision and we sincerely hope that everyone can respect our wishes for privacy for us and our children."
Also read: Katy Perry to Arnold Schwarzenegger: Hollywood celebrities who have reacted to Hamas attack on Israel
Also read: Flashback: Amitabh Bachchan's second birth after his near-death experience on the sets of Coolie in 1982




Courtesy – www.indiatvnews.com