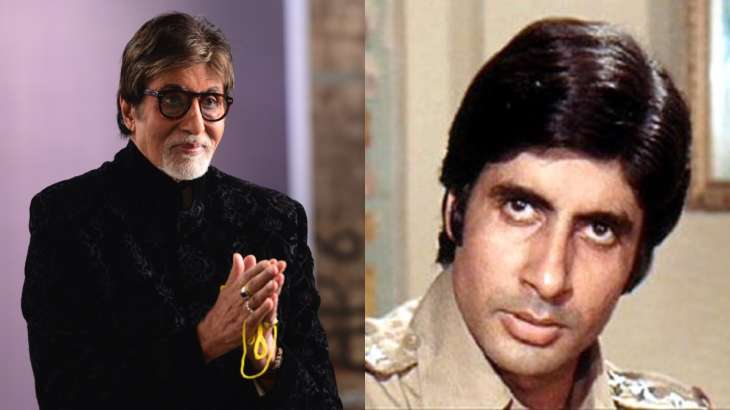 Amitabh Bachchan, one of the most prominent and legendary figures in the Indian film industry, is often referred to as the 'Shahenshah' of Bollywood. The megastar made his acting debut in the film "Saat Hindustani" in 1969. However, it was his role in "Zanjeer" (1973) that marked a turning point in his career. The film established him as the 'angry young man' of Indian cinema and catapulted him to stardom. Big B is celebrated for his remarkable performances in films like "Sholay," "Deewar," "Amar Akbar Anthony," "Don," and many more. 
Amitabh Bachchan's career spans over five decades, and he continues to be an influential and revered figure in Indian cinema, earning a special place in the hearts of millions of fans worldwide. But do you know, he wanted to quit Bollywood after 11 flops before Zanjeer? Veteran screenwriter Salim Khan recently shared an intriguing insight into Amitabh Bachchan's career. 
According to Salim, at one point, Amitabh faced a string of approximately 11 consecutive film flops, and he was contemplating quitting the film industry. However, his fortunes took a remarkable turn with the film "Zanjeer," which became a pivotal moment in his acting career. The veteran screenplay writer also revealed that the main contenders for the role in Zanjeer, including Dharmendra, Dilip Kumar and Dev Anand, had refused the film for personal reasons.
"It was a matter of destiny because the script was ready with the dialogues. Whoever liked it- we had Dharmendra in mind, and he didn't do it, something that I always feel a bit sad about. I asked Dilip Kumar later which film he regretted not doing, and he said it was Zanjeer," Salim said. ALSO READ: Can you believe it? Amitabh Bachchan's baritone voice was rejected by All India Radio
While he and his writing partner, Javed Akhtar, were initially impressed with Amitabh's performances in films like "Bombay To Goa," "Parwana," and "Raaste Ke Patthar," they faced reluctance from director Prakash Mehra to sign him for "Zanjeer." The hesitation stemmed from Amitabh's string of flops at the box office. Salim Khan mentioned that the series of Amitabh's previous film failures were primarily due to the quality of the films rather than the actor himself. They recognised Amitabh's acting talent, commanding voice, and charismatic personality. At this point, Amitabh was on the verge of leaving the film industry.
"He was also new, he was a good actor with a good voice and personality. The rest of the films that failed were because they were bad films, actors usually have to take the blame for that. Eleven films flopped. He had already decided to leave the industry and go," Salim Khan added.
To make "Zanjeer" more appealing and to revive Amitabh's career, Salim Khan suggested casting Jaya Bachchan in the film, who was a prominent actress at the time, and her participation added marketability to the project. Ultimately, Amitabh Bachchan's portrayal of the character in "Zanjeer" not only revitalised his career but also made him one of the most iconic and influential actors in the history of Indian cinema. The film became one of the biggest hits at the box office in the year of its release.
ALSO READ: Amitabh Bachchan worked for FREE in these 3 films




Courtesy – www.indiatvnews.com