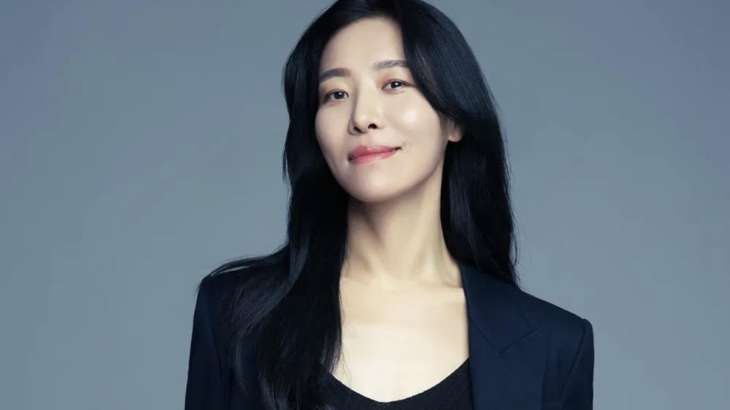 South Korean actress Cha Chung-hwa, widely recognised for her role in the popular K-drama 'Crash Landing on You,' is set to tie the knot with her younger businessman fiancé. Her agency revealed that she is marrying a non-celebrity, marking a new chapter in her life. Her wedding is scheduled for later this month. 
According to her agency, IOK Company, the intimate wedding ceremony will take place in Seoul on October 27. The actress and her fiancé have known each other for a significant period before deciding to take their relationship to the next level. Given the non-celebrity status of the groom-to-be, the couple has chosen to keep the wedding ceremony private.
Making the celebratory announcement on October 11, IOK Company, according to Soompi, stated, "Cha Chung-hwa is getting married to a younger businessman in Seoul on 27. As the groom-to-be is a non-celebrity, we ask for your understanding that we cannot provide detailed information about him."
About Cha Chung-Hwa 
Cha Chung-hwa's acting career boasts a diverse portfolio, including roles in numerous films such as "Harmony" (2010), "As One" (2012), "Train to Busan" (2016), and "Pawn" (2020), among others. Not just this, she has showcased her talent in a range of television series, including "Hotel del Luna," "Crash Landing on You," "Mr. Queen," and "Hometown Cha-Cha-Cha." Her dedication to her work and fashion statements has earned her recognition and a massive fan following. 
Her journey began in 2005 with her debut in the theater production Backstreet Story, followed by the musical Lunatic in 2008.
Talking about her journey, she had earlier stated, "It still doesn't feel like it's been that long. I immediately debuted after I graduated, but back then I wondered if I'd chosen the wrong path. So I took a detour and tried other jobs. I wanted to work for a company and there was even a time when I was so career-driven and focused on getting a promotion. There aren't any promotions with acting. I tried working for an advertising company that I interned at, but it didn't suit me. So I came back to acting. I started working seriously as an actor after I turned 30."
ALSO READ: Aamir Khan announces daughter Ira Khan's wedding date with Nupur Shikare, says 'going to cry…' 
ALSO READ: Amitabh Bachchan greets fans outside Jalsa with folded hands on 81st birthday; fans spot Aishwarya, Aaradhya




Courtesy – www.indiatvnews.com