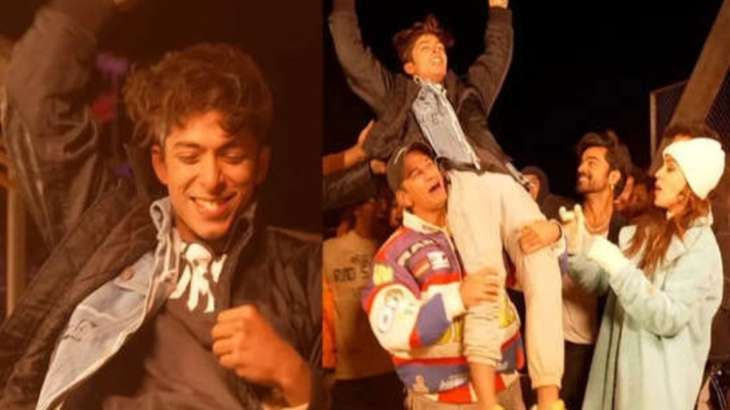 'Roadies 19: Karm Ya Kaand' has come to an end with Vashu Jain declared as the winner during its finale episode on Sunday, October 15. Vashu, a member of Rhea Chakraborty's gang, emerged as the winner of the show, while Siwet Tomar, who was part of Prince Narula's gang, secured the position of the first runner-up. Hosted by Sonu Sood, the show started with 30 contestants and featured Rhea and Gautam Gulati as debut gang leaders alongside Prince Narula.
Vashu Jain, hailing from Bilaspur, Vashu not only won the title but also received a prize of Rs 5 lakh.
In the 19th season of the reality show MTV Roadies – 'Karm ya Kaand,' Vashu left a lasting impression on the Gang Leaders with his extraordinary physical strength and resilience, leading to an intense bidding war among them. He clinched the title, leaving behind the finalists Prakram Dandona and Siwet Tomar.
The grand finale of the show, set against the backdrop of the picturesque town of Kaza, was filled with thrilling moments that kept viewers on the edge of their seats. Vashu initially started his journey with Prince but ended up in Rhea's gang due to a gang swap. 
On winning the show, Vashu said, "Winning Roadies – Karm ya Kaand was a journey of sweat, tears, and unbreakable bonds. It has been one of the best feelings. Roadies – Karm ya Kaand has been instrumental in changing my outlook towards life. I couldn't have done it without the unwavering support of my Gang Leader Rhea Ma'am and Sonu Sir. Also, a big thanks to Prince Sir for putting his trust in me right from the beginning. Karm and Kaand, we embraced it all, and we emerged as champions!"
On Vashu's win, Rhea expressed, "Roadies – Karm ya Kaand was more than just a show, it was a pathway of resilience, growth, and untiring belief. Although Vashu entered my gang in the middle of the season, he has been an excellent performer in whatever task he aimed at. My gang and I faced challenges head-on, and together we conquered every obstacle. I couldn't be prouder of Vashu and my gang's relentless spirit!"
ALSO READ: Bigg Boss 17 Premiere updates: Salman Khan returns as host, set to welcome contestants
ALSO READ: Shilpa Shetty BRUTALLY trolled for twining with husband Raj Kundra in unique face mask | Watch Video




Courtesy – www.indiatvnews.com