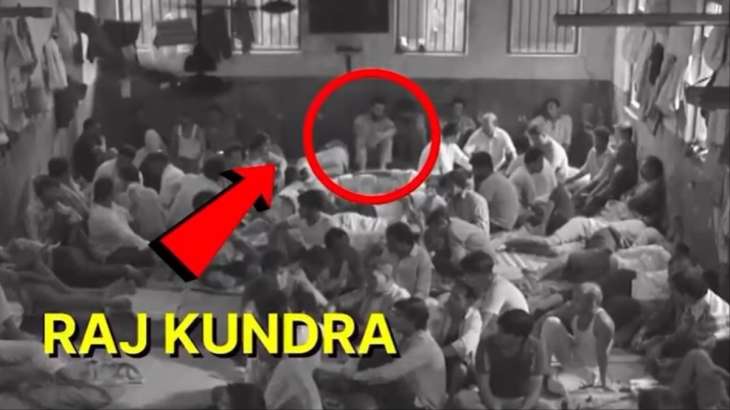 Raj Kundra Latest News: A video has been doing rounds on social media wherein Bollywood actress Shilpa Shetty's businessman husband Raj Kundra can be seen sitting with prisoners inside a jail. While an official statement regarding the video is still awaited, various reports have claimed that the leaked footage might be a teaser or promotional gimmick for his forthcoming film, 'UT 69'.  The video has been a public discussion topic, stirring curiosity and debate.
WHEN RAJ KUNDRA WAS JAILED? 
In July 2021 was arrested in connection with a case related to the creation and distribution of pornographic videos. The case revolved around allegations of producing and distributing adult content through various mobile applications. Kundra faced charges of being involved in the creation and distribution of adult content, and he was taken into custody by law enforcement authorities for further investigation. This case garnered significant media attention and public scrutiny, and it had various legal and social implications.
UT 69: RAJ KUNDRA's BIOPIC TO HIT THEATRES ON THIS DATE
Donning an actor's hat, Kundra is embarking on a cinematic journey that delves into his life and the controversies that surround him. The official announcement of this project was made through a humorous video, featuring Farah Khan and comedian-rapper Munawar Faruqui.
This forthcoming film 'UT 69', is slated for release on November 3, promising to provide an intriguing glimpse into Raj Kundra's life and the associated controversies.




Courtesy – www.indiatvnews.com