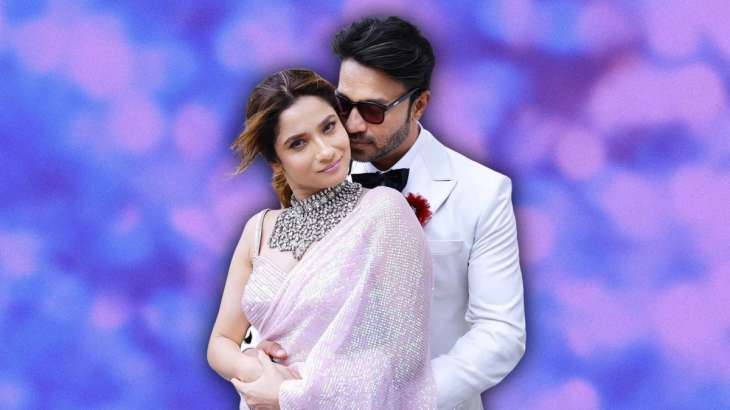 Bigg Boss 17 premiered episode turned out to be interesting be it a little bit of drama, fun and romance. A new promo is going viral on social media and seems like Ankita Lokhande's husband is already in trouble. 
In the clip, Ankita Lokhande's husband Vicky Jain plans and plots a game however, the reason behind is not shown. Vicky tells a few housemates that they have 2 minutes to change their bedrooms. He asks them to go and sit on whichever bed they like. But, in a major twist, Bigg Boss reveals Vicky's deeds in front of everyone. 
In addition, Bigg Boss taunts Vicky Jain for following Ankita Lokhande inside Makaan number 1, he should have gone to Makaan number 2 if he wanted to play mind games. An upset Ankita is seen walking out on Vicky.
In the same promo, Abhishek Kumar is also seen getting aggressive with Sunny Tehelka and Arun Mashetty. Abhishek is seemingly inviting them to fight. The reason behind this aggression will be revealed in the Bigg Boss episode tonight but the atmosphere is very tense. It seems, the issues will be brought up again and again inside the Bigg Boss house.
Salman Khan returned back with yet another season of Bigg Boss. The actor described the contestants and mentioned it to them to use their dil, dimaag aur dum. The list of contestants includes Ankita Lokhande, her husband Vicky Jain, Munawar Faruqui, Isha Malviya, Abhishek Kumar, Neil Bhatt and his wife Aishwarya Sharma, Navid Sole, Anurag Dobhal aka Babu Bhaiya, Lawyer Sana Raees Khan, Jigna Vora, Soniya Bansal, Khanzaadi, Sunny Tehelka, Rinku Dhawan, Arun Srikanth Mashetty.
Also read: Tiger 3 Trailer Out Now: Salman Khan, Katrina Kaif back in action, Emraan Hashmi stands out | Watch
Also read: Shah Rukh Khan makes first public appearance with 'Y+' security, video emerges | WATCH




Courtesy – www.indiatvnews.com