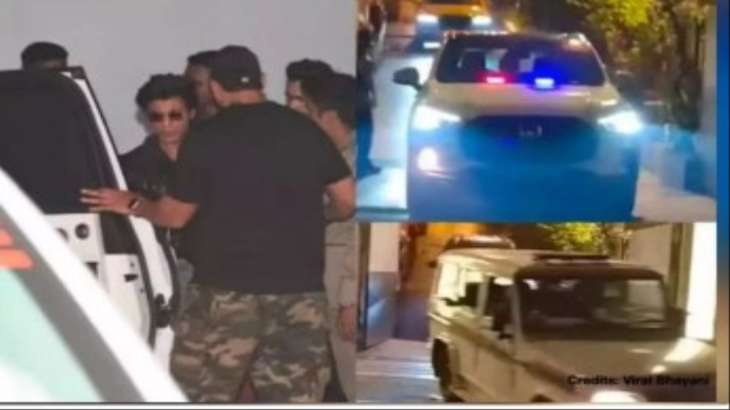 Shah Rukh Khan, for the first time, appeared with enhanced 'Y+' security. For the unversed, SRK was given Y+ security by the Maharashtra police following alleged death threats. He was accompanied by this security detail when he arrived at a theatre in Mumbai to join Karan Johar and Rani Mukerji for a special screening of 'Kuch Kuch Hota Hai', which was organised to mark its 25th anniversary. A video has been also doing rounds on social media. 
The video showed SRK leaving his residence, Mannat, in Bandra, Mumbai, with a strong security presence. The actor was surrounded by security personnel while sitting in his car. Upon his arrival at the theatre, there were bodyguards visible all around, ensuring his safety. 
Earlier last week, the Maharashtra police had granted Y+ security cover to SRK in view of the "imminent and probable threats" to his life. 
The Y+ cover comprises 11 security personnel, including six commandos, and a police escort vehicle. Khan (57) has been getting threats after the release of his latest movie 'Jawan'. 
The security cover is given on a payment basis. Shah Rukh will have to pay for his security. The decision to step up the actor's security was taken last week after a review of it in a high-powered committee meeting, an official said.
Accordingly, the State Intelligence Department has conveyed it to all the police commissioners, offices of the superintendents of police and the Special Protection Unit.  In 2010, SRK's security was stepped up after he received threats over the release of his film 'My Name Is Khan'.




Courtesy – www.indiatvnews.com