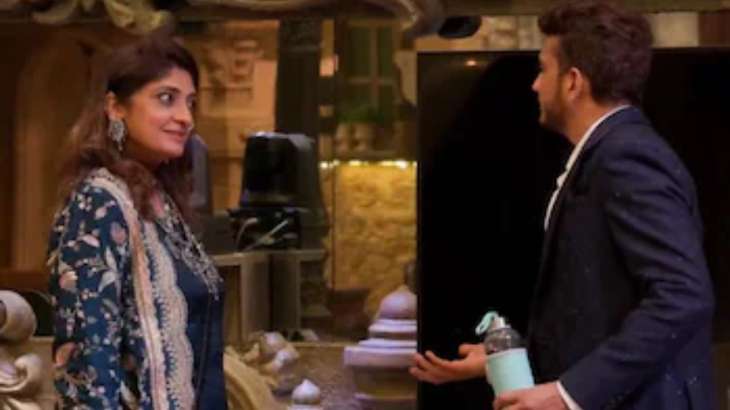 Colors popular reality show Bigg Boss is back with its seventeenth edition. The 17 contestants have already taken the chota parda by storm. Bigg Boss season 17 has its house members from all sectors of the country. From TV actors to lawyers and journalists, this season has a variety of contestants from all fields of work. Crime reporter Jigna Vora is also part of the show and recently she shared some heart-wrenching details about her journey in the bb house. For the unversed, Vora is the same journalist whose life tragedy was depicted in Hansal Mehta's web series Scoop featuring Karishma Tanna in the lead role. 
While speaking to her housemates, Jigna said that she is stronger to take anything now after all that she had to bear. "The next day of Janmashtami I was put behind bars. Trail began soon and in 2018, I was acquitted with no charges. Maybe it was meant to happen, I guess."
Later Munawar Faruqui, said that it all took seven years of her life, to which Jigna was quick to reply and said "Yeah seven years. And during this time, my family members also died. I left them at the cremation center and no man was left in the house. And probably that is what has made me stronger today. Earlier I used to understand the language of goon only and god taught me a lot in the same language only, by sending me to jail." Earlier she had even thanked Munawar for lighting her spirit in jail.
Moreover, while talking about her journey on the premiere night of Bigg Boss 17, Jigna told Salman Khan that whatever crime took place in the city, she used to get the first call. "There came a time when I myself became breaking news and this news changed my life. I was once a top ex-crime reporter. Now I am coming inside Bigg Boss myself. Remember, I am a fighter, not a victim."
For those who don't know, Jigna Vora's life has been surrounded by controversies. She used to be the sharpest reporter of her time. But in the year 2011, an allegation against her changed everything, when her name came up in the murder of journalist Jyotirmoy, after which she was sentenced to 6 years in jail. It was alleged that Jigna Vora had connections with underworld don Chhota Rajan.




Courtesy – www.indiatvnews.com