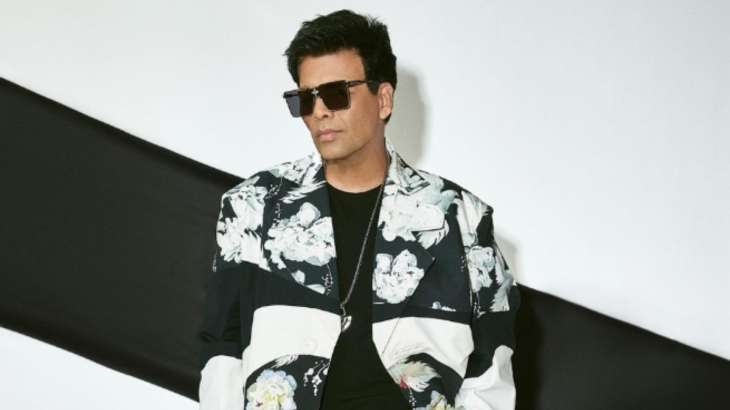 Karan Johar, one of the most celebrated filmmakers in Bollywood, has been ruling the industry for over 25 years now. He has delivered some of the finest and most successful films and worked with many big names in Hindi cinema including, Shah Rukh Khan, Amitabh Bachchan, Sanjay Dutt, Ranbir Kapoor, Alia Bhatt, among several others. But there is one star of Indian cinema, who has never collaborated with Karan and the filmmaker calls this 'unfulfilled' desire unfortunate. 
In a conversation with Pinkvilla, Karan opened up about his journey in Bollywood and if there is anything left on his bucket list, which he still aspired to achieve. The filmmaker even mentioned that when he began his career, he had a few stars on his list including, Amitabh Bachchan and Rishi Kapoor, whom he wanted to work with, which got fulfiled in the coming years. 
"When I began my career, there were a couple of artists that were on my bucket list. One was Mr. Rishi Kapoor, who I directed in Student Of The Year and produced with Agneepath and Kapoor & Sons. One of them was working with Mr. Bachchan, who I had the pleasure of directing twice. One of them was who I am a crazy fan of, Lata ji who sang for me, the title song of Kabhi Khushi Kabhie Gham. One of them was working with the late Sridevi. I feel like that was a desire that unfortunately went unfulfilled," Karan Johar said. 
Also Read: 'We were way too young': Britney Spears opens up on abortion with Justin Timberlake
During the chat, he also spoke that his desires were not limited to films but to his personal life. Talking about his dreams taking a leap from professional to personal, Karan said, "I have no dream that I feel hasn't been realized but what I do and what I tell everyone is that every day I make a new dream for myself and that dream could be a story to tell, an expansion plan for my studio or a relationship that I want to enhance. My dreams are not restricted just to the movies. Like I dreamt of having children and when I had them I felt like that was the most beautiful dream that was fructified. Now I dream for them. My dreams have also taken a leap and gone from just professional to personal. Now, I wake up every day I dream new dreams for myself, but I also dream big dreams for my children."
Karan Johar on work front
The 51-year-old filmmaker recently returned to the director's chair after a long gap of seven years with Rocky Aur Rani Kii Prem Kahaani. The film featured Ranveer Singh, Alia Bhatt, Shabana Azmi and Dharmendra in the lead roles and became one of the biggest hits of the year. In his 25 years of career, he has delivered some of the biggest hits including his debut Kuch Kuch Hota Hai. 
Meanwhile, he is all set to return with a new season of his popular celebrity chat show Koffee With Karan. 




Courtesy – www.indiatvnews.com