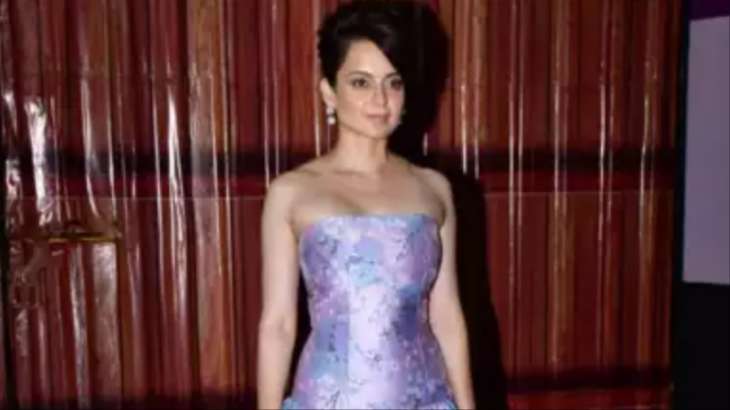 Comedian Munawar Faruqui was left surprised after Kangana Ranaut made an unexpected entry inside Bigg Boss 17 house. For the unversed, Munawar had participated as a contestant on Kangana's digital reality show called Lock Upp Season 1 and even won the competition. During their time on Lock Upp, the duo often indulged in heated arguments. So, when Kangana showed up on Bigg Boss 17, Munawar was visibly stunned. 
A video has also been doing rounds on social media where Kangana can be seen poking fun at Munawar as he was evidently shocked. "Mujhe laga nahi tha ki tumhari shakal dusri baar dekhne ko milegi, par mili achcha ittefaq hai (I never thought that I'd get to see your face ever again, but it's a good coincident)," Kangana told Munawar in the video.
Kangana vs Munawar
Comedian Munawar Faruqui had previously criticized Kangana Ranaut on social media. In posts that were originally shared in 2020 and 2021, Munawar took jabs at Kangana over nepotism, her tweets, and her opinions. These posts gained renewed attention and resurfaced on social media after Munawar announced his participation in Bigg Boss. 
One of Munawar's old posts on X (previously Twitter) read, "Kangana is against nepotism but khud ki bahen ko manager rakha hai (she has kept her own sister as manager). Kangana ke tweets padke lag raha hai fir se judicial custody chala jaun (After reading her tweets I want to go back in judicial custody)!"
Kangana's 'Tejas' to Hit Theatres on Oct 27
The movie, written and directed by Sarvesh Mewara, features Ranaut in the role of an Indian Air Force pilot. According to the makers, 'Tejas' revolves around Ranaut's Tejas Gill, who aims "to instil a deep sense of pride in the valiant soldiers who tirelessly defend our nation, confronting numerous challenges along the way".
The film which was previously scheduled to arrive in cinemas on October 20, will now hit the theatres on October 27.




Courtesy – www.indiatvnews.com