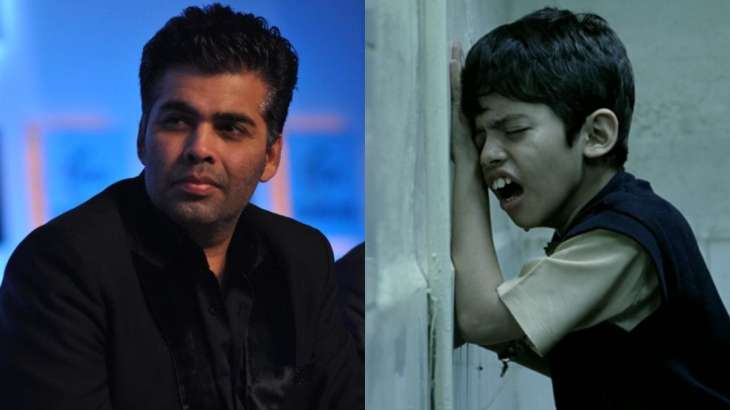 Filmmaker Karan Johar recently opened up about his childhood trauma and how he would try hard to fit in and look 'cool.' In a recent interview with Nikhil Taneja, Johar also shared about the time he spent in his boarding school and was ragged on his first day. 
Johar said he made Madonna his fake icon only to sound cool among his classmates. Food was his solace, the filmmaker said. The 'ladoo' in Kabhi Khushi Kabhie Gham was actually him as he couldn't tie his shoelaces because his stomach came in the way. "I was ridiculously spoiled and food was my solace, my best friend," he said. 
Karan Johar says he was made fun of
Karan Johar further opened up about being mocked and a 'target of jokes'. He shared that he thought the world was 'caving' in on him and he wanted to move to another school in another city. "My parents were like why do you want to go to a boarding? You are so protected here. Will you be able to manage," he added. 
Johar continued that he wanted to start afresh and bid farewell to everyone. He left for his boarding school in Panchgani where Aamir Khan and Darsheel Safary's film was shot. Speaking of his first day at the boarding school, Johar shared about the first by he met who slapped him with unusual questions and made him realise that he was away from his parents.
Talking about being ragged, Karan Johar said they (his seniors) realised that he was 'vulnerable' and locked him inside the bathroom. He further said he cried out loud in the middle of the assembly following which the Principal. Following the incident, his father Yash Johar came to meet him in the school. "I cried and said Papa take me home, I won't eat," Johar added. He also said he ran to his father just like Darsheel Safary did in Taare Zameen Par. 
Also Read:  47 retakes, 3-Day shoot! Here's how Karisma Kapoor shot LONGEST kissing scene in front of her mother




Courtesy – www.indiatvnews.com