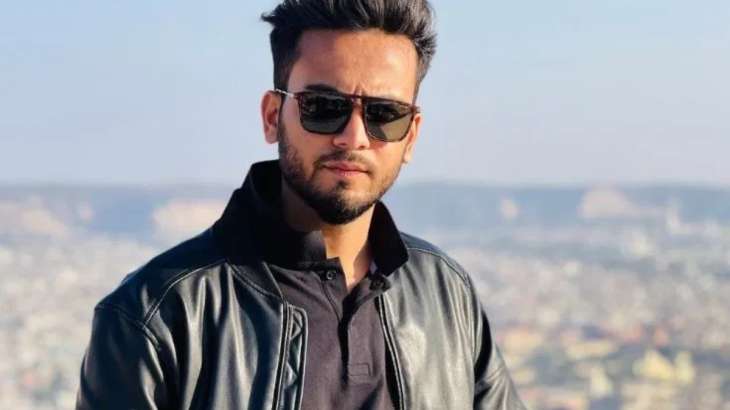 Bigg Boss OTT 2 winner Elvish Yadav recently lodged a complaint with the Gurugram police, claiming that he had received an extortion call demanding Rs 1 crore. The YouTuber and social media sensation filed the case on October 25, informing the authorities about the concerning incident. The Gurugram Police are actively investigating the matter. It has been learnt that one person has been arrested in the case. 
While Elvish is yet to comment on the case, he got a call from a village called Wazirabad. Following this, the YouTuber registered a case against an unknown person in Gurugram's sector 53 police station. Gurugram Police arrested a man from Gujarat. Varun Dahiya ACP Crime Branch says, "Gurugram Police with cooperation from Gujarat Police has arrested one Shakir Makrani, a resident of Vadnagar. He was influenced by Yadav; to earn money he made this plan to make extortion call."
He added, "Elvish Yadav was on a foreign trip with his manager, and upon returning on October 17, he found threatening messages on his WhatsApp. Initially, the demands were for 40 lakh rupees, which later escalated to 1 crore rupees. After an investigation into Elvish's complaint, the Gurugram Police filed an FIR on October 25 and subsequently conducted a raid in Gujarat, leading to the arrest of a 24-year-old man named Shakir Makrani."
"The accused was working as an RTI agent in Vad Nagar and revealed during interrogation that he was highly influenced by Elvish Yadav's lifestyle and aspired to become a millionaire at a young age. Therefore, he formulated a plan to extort money by sending threatening messages." added Varun Dahiya.
Elvish Yadav on not receiving Rs 25 lakh on BB OTT 2
Following his victory on Bigg Boss OTT 2, Elvish Yadav has remained in the spotlight, featuring in various music videos and receiving recognition from the Chief Minister of Haryana, Manohar Lal Khattar. Additionally, he garnered attention for purchasing a lavish house in Dubai and acquiring his dream car. However, he also made headlines when he disclosed that he had not yet received his prize money of Rs 25 lakh after his win on Bigg Boss OTT 2.
During an appearance on Shehnaaz Gill's chat show, he stated that he has not yet received the cash prize of Rs 25 lakh that he was supposed to receive on winning the Salman Khan-hosted show. The conversation between Elvish and Shehnaaz began when the latter asked him about buying a third phone since he was already seen with two. 
In response, Elvish mentioned that he already owns three phones and humorously added that he will buy a fourth phone when the Bigg Boss makers send him the Rs 25 lakh prize money ("Chautha bhi lenge, jab bigg boss vaale Rs 25 lakh bhej denge). Shehnaaz Gill expressed her shock at this revelation, remarking, " (Ye toh galat hai) This is wrong."
Meanwhile, Elvish created history by becoming the first wild card contestant to win Bigg Boss OTT 2. Even though he entered the show mid-way, his immense popularity helped him lift the trophy by defeating Abhishek Malhan. He claimed to have received an astounding 28 crore votes in just 15 minutes after the finale episode. However, despite his victory, it appears that there have been delays or issues regarding the prize money, which has left him with doubts about receiving it.
ALSO READ: Elvish Yadav did NOT receive Rs 25 lakh on winning Bigg Boss OTT 2; YouTuber reveals 'paise bhej…'
ALSO READ: When Raveena Tandon spoke about bombs sent to Nawaz Sharif by India in her name during Kargil War




Courtesy – www.indiatvnews.com