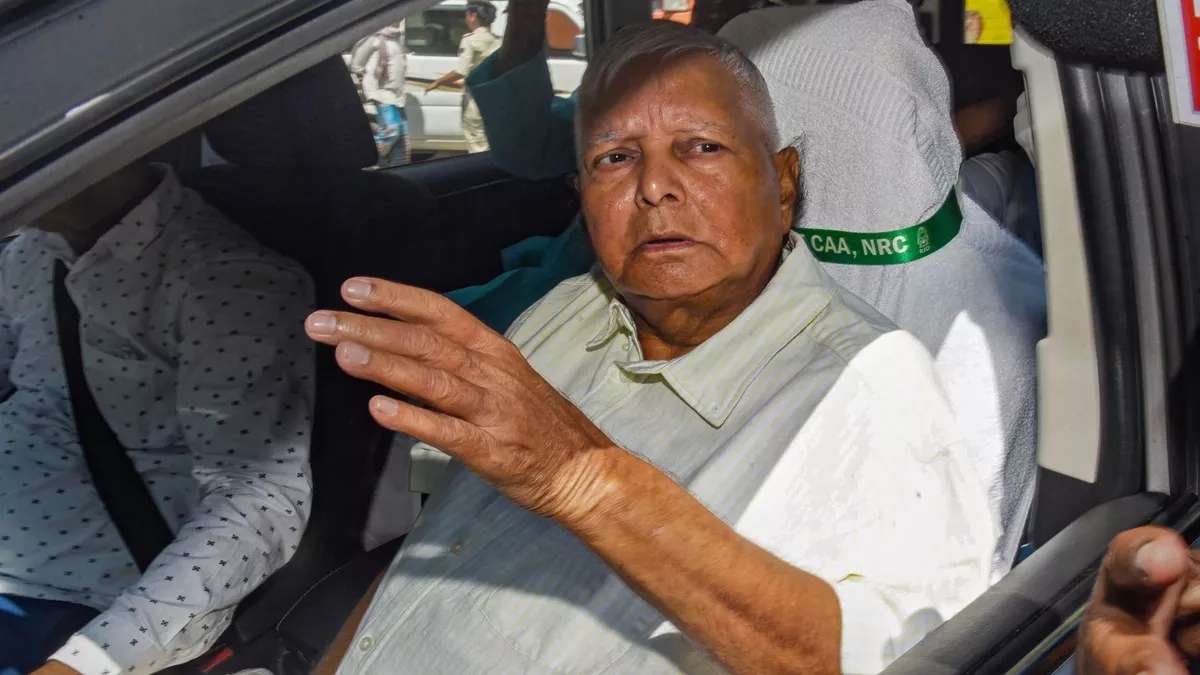 Lalu Prasad Yadav, a Rashtriya Janata Dal stalwart, is one of the most popular Indian politicians. Despite being majorly active in Bihar and Jharkhand's politics, he has made headlines throughout his political career at the national level as well. Now, as per a media report, a film is currently in the making based on his life. As per a report by Hindustan Times, a film based on Lalu's life is "indeed happening" and "the work has been going on for last 5-6 months."
"The rights of the scripts have been taken from Yadav's family and it's Prakash Jha's production that will be taking forward the project. Also, Yadav's son Tejashwi Prasad is financing it and the money has been already given out to kick start the work," Hindustan Times reported quoting a source close to the development. 
More deets about the upcoming biopic
Talking about the content of the upcoming biopic, the source shared that it is too early to reveal anything but the film will tell the lesser-known aspects of the politician's life and will provide "a comprehensive understanding of his journey and achievements."
"Final touches are being given to the script and very soon, the casting for the same will also begin. As per the discussions going on, it will have actors from the Hindi belt," the source further added. 
This is not the first time that news of Lalu Prasad Yadav's biopic is doing rounds on the internet. Earlier, a report by Press Trust of India (PTI) claimed that a biopic on the politician's life titled Lalten is set to release in February 2020. It was also reported that Bhojpuri actor Yash Kumar will be seen playing the lead role in the film. 
About Prakash Jha
Also Read: Hotness Overloaded! Priyanka Chopra Stuns in All-Black Outfit at Mumbai Airport- PICS​
The filmmaker is popularly known for his socio-political flicks including Gangaajal, Apaharan, and Raajneeti, among several others. 
Talking about his political career, Prakash Jha has contested Lok Sabha Elections three times in 2004, 2009, and 2014 and lost all three times. Prakash is an eight-time National Film Award winner. His last National Film Award was for the 2005 release Apaharan. 




Courtesy – www.indiatvnews.com