More than 43,000 people in China had tested positive without immediate symptoms by the end of February and were quarantined
It is still unclear what role asymptomatic transmission is playing in the global pandemic
The number of "silent carriers" – people who are infected by the new coronavirus but show delayed or no symptoms – could be as high as one-third of those who test positive, according to classified Chinese government data seen by the South China Morning Post.That could further complicate the strategies being used by countries to contain the virus, which has infected more than 300,000 people and killed more than 14,000 globally.
More than 43,000 people in China had tested positive for Covid-19 by the end of February but had no immediate symptoms, a condition typically known as asymptomatic, according to the data. They were placed in quarantine and monitored but were not included in the official tally of confirmed cases, which stood at about 80,000 at the time.
Scientists have been unable to agree on what role asymptomatic transmission plays in spreading the disease. A patient usually develops symptoms in five days, though the incubation period can be as long as three weeks in some rare cases.
One obstacle is that countries tally their confirmed cases differently.
The World Health Organisation classifies all people who test positive as confirmed cases regardless of whether they experience any symptoms. South Korea also does this. But the Chinese government changed its classification guidelines on February 7, counting only those patients with symptoms as confirmed cases. The United States, Britain and Italy simply do not test people without symptoms, apart from medical workers who have prolonged exposure to the virus.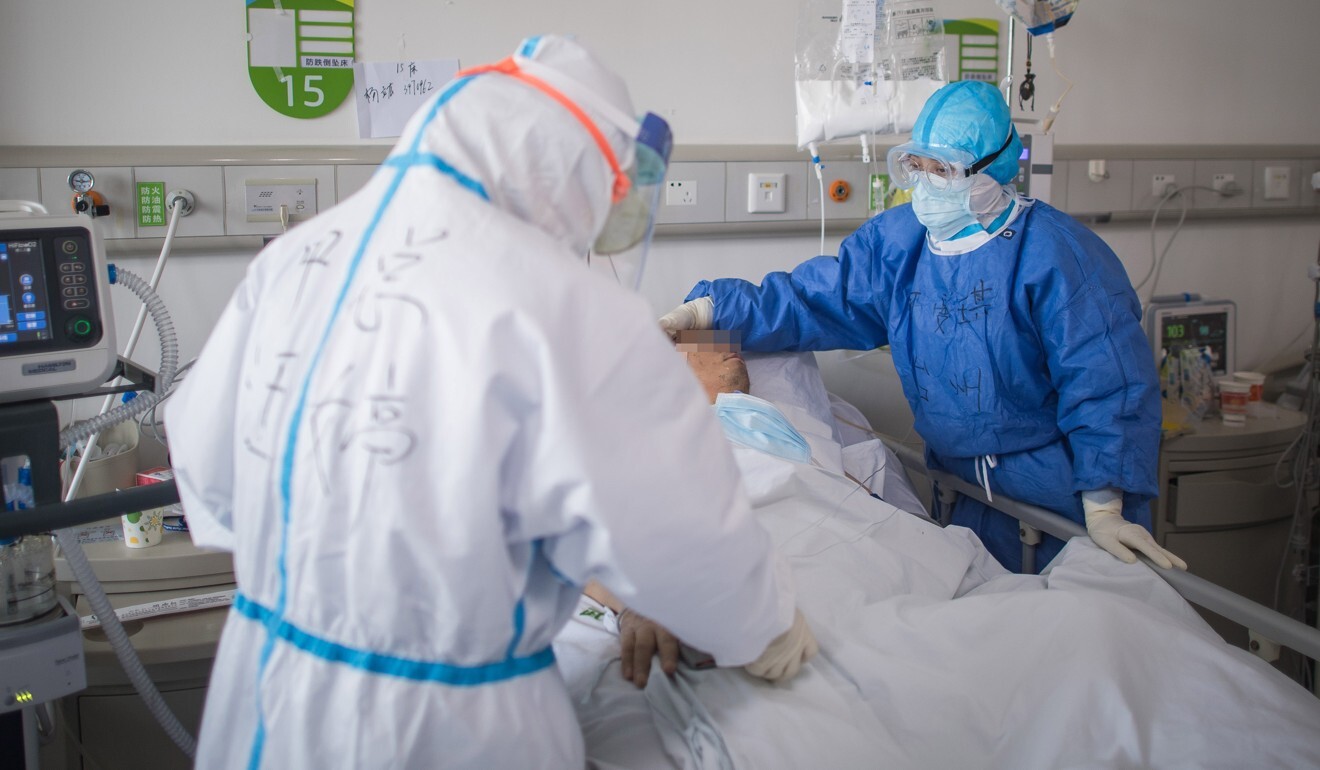 In China, only patients with symptoms are counted as confirmed cases. Photo: Xinhua
The approach taken by China and South Korea of testing anyone who has had close contact with a patient – regardless of whether the person has symptoms – may explain why the two Asian countries seem to have checked the spread of the virus. Hong Kong is extending testing to airport arrivals in the city, even if travellers have no symptoms. Meanwhile in most European countries and the US, where only those with symptoms are tested, the number of infections continues to rapidly rise.
A growing number of studies are now questioning the WHO's earlier statement that asymptomatic transmission was "extremely rare". A report by the WHO's international mission after a trip to China estimated that asymptomatic infections accounted for 1 to 3 per cent of cases, according to a European Union paper.