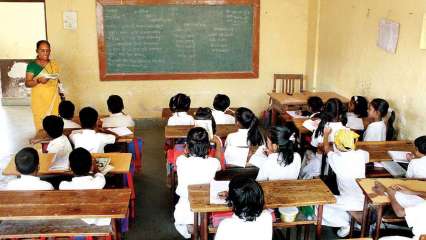 After Uttar Pradesh, the Haryana State Information Commission has also ordered that private schools will have to provide the information sought under the Right to Information (RTI) Act. The recognition of the schools may be cancelled if the schools fail to comply with the order.
In this regard, the State Information Commission (SIC) has issued an order which says that private schools cannot refuse to give information sought under RTI.
In the letter sent by the SIC to all the District Education Officers, it is written that if any person or organization seeks information about private schools through RTI, then the District Education Department will have to provide the requested information and information from private schools. If a school refuses to give information, a show-cause notice should be given to the school and recognition can be cancelled. However, many schools have argued to avoid this rule because they are private institutions and therefore cannot be compelled to provide information.
It may be noted that all private schools in Uttar Pradesh are also under the purview of RTI. They will have to compulsorily give the information sought under the Act. In July, the State Information Commission (ISC) gave this order and State Information Commissioner Pramod Kumar Tiwari also asked to appoint Public Information Officers in private schools in his order.

Courtesy – www.dnaindia.com