[ad_1]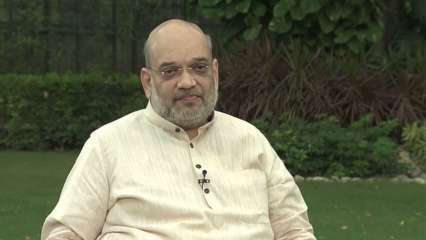 Amid reports of a power crisis in several states of the country, a key meeting was held under the chairmanship of Amit Shah of the Union Home Minister regarding the power crisis in many states of the country. Coal Minister Prahlad Joshi, Energy Minister RK Singh and senior NTPC officials were present in this meeting, which lasted for about one and a half hours.
Apart from this, information about the situation has also been given by the secretaries of both ministries.
The top officials from the Power Ministry, Coal Ministry and National Thermal Power Corporation (NTPC) were also present in the meeting held at the Ministry of Home Affairs in the North Block. The Ministry of Coal on Sunday reassured the country that ample coal is available in the country to meet the demand for power plants.
Many states, including Delhi, Maharashtra and Punjab, have appealed to the central government for help, raising the issue of power crisis due to shortage of coal. Along with this, an appeal has also been made to the citizens of the state to save electricity. However, the Center has clarified that the country has sufficient reserves of coal and the possibility of a power crisis is not true.
In an official release, the Ministry said any fear of disruption in the power supply is entirely misplaced. "The coal stock at power plant end is about 72 lakh tonnes, sufficient for 4 days requirement, and that the Coal India Limited (CIL) end is more than 400 lakh tonnes, which is being supplied to the power plants," the ministry said. 
The Coal Ministry had on Sunday said that the power plants have coal reserves of about 72 lakh tonnes, which is enough for four days. Coal India has reserves of 400 lakh tonnes which are being supplied to power plants. Coal-based power generation in the country has grown by 24 per cent till September this year. Production has increased due to better supply to power plants.
[ad_2]
Courtesy – www.dnaindia.com