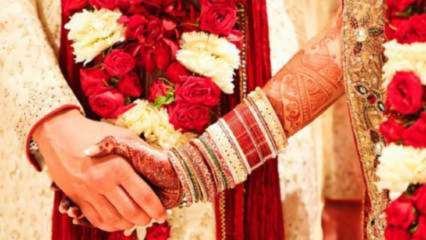 What will make a wedding more interesting and dramatic? Add one more person and make it a love triangle.
This bizarre incident, not less than a film plot, took place in the Sakleshpur taluk of Hassan district in Karnataka where a village Panchayat flipped a coin to decide the outcome of a love triangle. 
The story is of a 27-year-old man from Sakleshpur taluk who met a 20-year-old girl from a neighbouring village and fell in love. After this, six months ago, the man met another girl and they grew close to each other too. The incident came to light when a relative of the man spotted him with one of the girls and let his family know. At the time, the girls were not aware of the fact that the man was not loyal to them. 
When the man's family asked him, he said that he loved the girl and wanted to get married to her. His family was against this affair and decided to find a girl for him to marry. One of the girls later found out about what the guy's family decided. Meanwhile, the other girl also learned of all these developments and visited the man and his family. 
The situation got deteriorated to such an extent that the entire village came to know about the love triangle. A panchayat was called a month ago for the same. Both the girls argued with each other in front of Panchayat in order to marry the man. 
On Friday, another Panchayat meeting happened in order to make the decision. All three families agreed that the Panchayat's decision would be final. 
It was then decided that the Panchayat would toss a coin to decide which girl would marry the man. "There are versions about what happened next, both leading to the same climax," News 18 reported. As per the first version, the first girl won the toss and the man agreed to marry her, however, in the second version the man communicated his decision to marry the first girl.
Though the second girl wished the first girl well, she went on to slap the man and warned him saying, "You may have walked over me. You may or may not live a life of content. But know that I will definitely lead a wonderful life right in front of you. Also, beware because I won't spare you either." 
According to reports, the couple is now married.

Courtesy – www.dnaindia.com