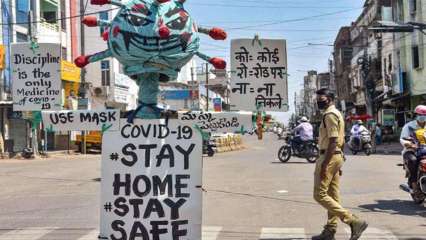 Maharashtra Energy Minister Nitin Raut on Monday (September 6) said that third wave of COVID-19 has arrived in Nagpur and the government will soon announce fresh restrictions in order to curb the spread of the deadly virus in the city.
Minister Raut made the statement after holding a review meeting with senior administrative officers from various state departments. Talking to reporters, Raut said that third wave, which is expected to hit India anytime in September-October, has reached Nagpur as the number of coronavirus cases in the city has increased.
Raut said that the daily addition of COVID-19 cases was in single digits till a couple of days ago, but on Monday 12 cases were recorded in Nagpur. He said 78 samples have been sent for genome sequencing. 
Meanwhile, India reported 31,222 new COVID-19 cases in the past 24 hours taking the total tally to over 3.30 crore, the Heath Ministry data revealed. Out of these, 3.92 are active cases while 3.22 crore people have recovered after testing positive. 290 new deaths were recorded in the past 24 hours taking the total death toll to 4.41 lakh.
Kerala recorded 19,688 new COVID-19 cases and 135 deaths in the last 24 hours. Single-day recoveries outnumbered new COVID-19 cases in Arunachal Pradesh on Tuesday as 124 people recuperated from the disease while 70 more tested positive for the infection, a health department official said.

Courtesy – www.dnaindia.com