[ad_1]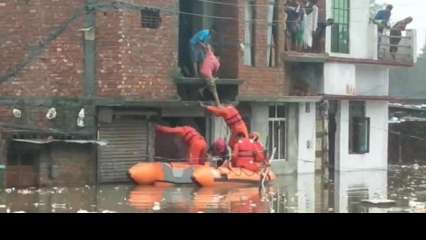 Incessant rains continue to lash parts of Uttarakhand, creating a dangerous environment for travelers and citizens in the state. Till now, Uttarakhand has reported a total of 46 deaths due to the rains, and several dozen people have been reported missing.
Around 36 people were reported dead till the evening of October 19, and the death toll has risen significantly since. Out of the 46 deaths in Uttarakhand, 28 casualties were reported in Nainital alone, making it one of the worst-hit areas of the state.
Several parts of Uttarakhand, including Nainital, have been cut-off and made inaccessible by the rest of the state after the heavy rainfalls triggered a series of landslides. Rescue operations are being carried out in the state by the Indian Army, National Disaster Relief Force (NDRF), and local authorities.
Out of the total 46 deaths in the state, 28 lives have been lost in Nainital, six each in Almora and Champawat, and one each in Pithoragarh and Udham Singh Nagar districts. The state government will be providing Rs 4 lakh compensation to the families of all those who lost their lives.
Over 300 people have been rescued by the NDRF in Uttarakhand after 15 teams were deployed across the state, while three choppers from the Indian Air Force have been deployed in the state. Two of the three choppers have been deployed in Nainital.
Landslides have blocked three roads in Nainital, which is one of the most popular tourist spots in Uttarakhand, and the city was cut off from the rest of the state. Internet and electric services were also down for some time in parts of the state due to the heavy rains.
According to the officials in the state, roads, bridges, and even railway tracks were damaged in Kathgodam and Lalkuan in Nainital and Rudrapur in Udham Singh Nagar due to the cloudburst, which will take over four to five days to fix completely.
[ad_2]
Courtesy – www.dnaindia.com