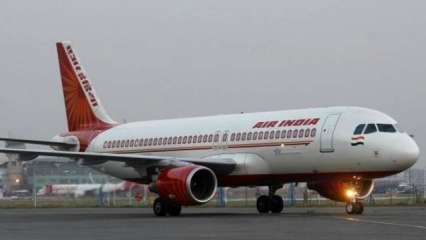 In a bizarre yet not very uncommon incident, an Air India flight that was headed to Delhi had to cancel its take-off from the Swami Vivekanand Airport in Raipur and return back on the runway on Tuesday after it hit a bird, according to officials.
Flight AIC 469 of Air India, which was headed towards Delhi, was flying out from Chhattisgarh's capital on Tuesday, September 14, with around 179 passengers on board. During the takeoff, the flight hit a bird at around 10:05 am, because of which, take-off had to be cancelled, said Raipur Airport Director Rakesh Ranjan Sahay as per media reports.
Reports quoted the airport director saying, "The passengers were subsequently de-boarded. Pieces of a bird's carcass were found during the inspection of the runway by the airport staff. The Air India's engineering personnel are inspecting the aircraft."
Union Minister of State for Tribal Affairs Renuka Singh was also one of the passengers of the flight and was headed to the national capital to attend a meeting of the Union Cabinet.
As of now, no damage to the Air India flight has been detected yet. The official further said that sometimes birds do hit aircraft and the exact damage caused to the flight will be assessed once the detailed inspection for the same is done.
A survey conducted by ICAO gathered data from over 90 countries and stated that on average, 34 birds hit flights each day. Most of the time they do not cause any major damage but nearly 1 billion dollars are spent every year to fix the damage caused by these incidents.

Courtesy – www.dnaindia.com