[ad_1]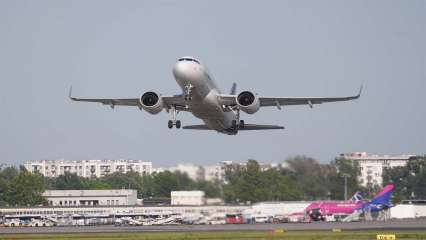 Amid the ongoing festival season, people have started travelling from one city to another in a huge number both by rail and air. Sunday recorded the highest domestic air traffic count since flights were resumed in May 2020. The civil aviation ministry data revealed that on Sunday alone 3,27,923 passengers travelled by domestic flights.
This air traffic count was somewhere near the pre-pandemic times. As per the civil aviation ministry data, 2,372 domestic flights operated on Sunday.
The civil aviation ministry recently allowed airlines to operate 100% of their scheduled capacity keeping in mind the growing demand for air travel due to the ongoing festival season. The data reveals that for Diwali, forward bookings are 450% higher than last year's count.
"Owing to the constructive policies of the government, domestic air traffic has seen the highest level, post the onset of the pandemic! The civil aviation sector in India thrives amidst unprecedented challenges, whilst we make every effort to return to normalcy as early as possible," Civil Aviation Minister Jyotiraditya Scindia tweeted.
Earlier, the highest post-COVID daily passenger traffic was witnessed in February just ahead of the second wave of the COVID-19 pandemic. The domestic passenger numbers reached the 3.04 lakh mark on October 10, surpassing the three lakh per day mark for the first time since February 28, 2021, when 3.14 lakh passengers had travelled on domestic flights on a single day.
Looking at the rush, the two biggest Delhi and Mumbai airports announced the reopening of terminals that were closed on account of low footfall earlier. According to passenger traffic data released by the Directorate General of Civil Aviation (DGCA) on Monday, airlines carried 70.66 lakh passengers on domestic routes in September.
Easing #Covid travel restrictions along with pent-up demand & low base lifted India's domestic air passenger traffic in August.

According to Directorate General of Civil Aviation (@DGCAIndia), the country's scheduled domestic flight Ops ferried 67.01 lakh passengers last month. pic.twitter.com/yaAR8EVHtr

— IANS Tweets (@ians_india) September 16, 2021
This figure had fallen to 21.15 lakh in May this year, after which it grew to 31.13 lakh in June, 50.07 lakh in July, and 67.01 lakh in August, Directorate General of Civil Aviation (DGCA) data revealed.


[ad_2]
Courtesy – www.dnaindia.com