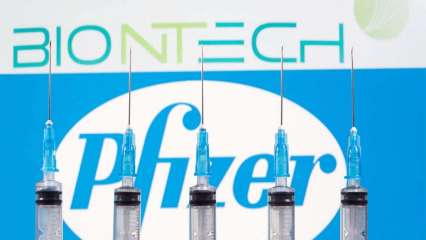 In a big relief to parents, 28 million young Americans will soon start getting their first dose of the COVID-19 vaccine. The United States on Friday authorised the Pfizer COVID-19 vaccine for children aged 5 to 11 years. This comes after a high-level medical panel advising the government, this week gave their nod for the vaccine to be administered to children.
The FDA issued emergency approval for Pfizer to be given to children in the age group of 5-11 years, with two shots three weeks apart. According to the medical panel, the known benefits of the vaccine outweighed the risks of its side effects. China, Chile, Cuba and the United Arab Emirates have already begun inoculating their younger children. 
The decision awaits final approval from the Centers for Disease Control and Prevention (CDC) which will convene a panel on Tuesday to further discuss clinical recommendations. Data from Pfizer and its partner BioNTech's clinical trials involving more than 2,000 participants found that a paediatric dose of the vaccine which is one-third of that given to adults and adolescents was safe and 90% effective.
If the CDC approves the jab, 15 million doses will go out to paediatric offices, children's hospitals and pharmacies around the country. Following the FDA's green light on Friday, the CDC is expected to give its green signal by November 2, after which it is expected that the inoculation drive in children could begin any day.
Severe COVID-19 is rarer in children. However, among those between five and 11 years old, there have been about 1.8 million COVID-19 confirmed cases in the US, according to the CDC with 146 deaths, mostly of those who had underlying medical conditions.

Courtesy – www.dnaindia.com