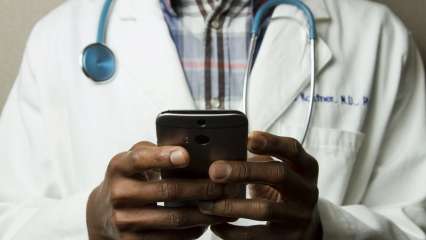 Now, just like your Aadhaar card, you will also get your unique health card. Under the Digital Health Mission, the government will make every person's Unique Health Card, which will be a completely digital card and similar to the Aadhaar card. Like Aadhar, you will get a number, which will identify the holder's health status. This will help doctors learn about your full health record.
This unique card will store the details of a person's medical history like the hospitals where he or she has been treated. All information related to the person's health will be recorded on this unique health card. This way, the patient will not have to carry the files everywhere. Seeing the unique health ID of the patient, the doctor will be able to know the health situation and continue further treatment. 
This card will also tell whether the holder receives benefits from government schemes like Ayushman Bharat Yojana.
Under the unique health ID mission, the government will prepare the database related to the health of every person. All details will be kept in the medical record of that person. With the help of this ID, a person's full medical record can be seen. This way, if a person visits a doctor and shows his health ID, the doctor will know the medical history of the person, which doctors he has consulted and what medicines he has been given. Through this facility, the government will be able to treat people more efficiently.
The person's ID will be made using his mobile number and Aadhaar number. These two records will be used to create unique health cards. For this, the Government will create a health authority that will gather all the data of a person. 
The Health Authority will be allowed to raise the health records of the person whose health ID is to be made. Public hospitals, Community Health Center, Health and Wellness Center or Healthcare Provider, which can be connected to the National Health Infrastructure registry, can make a person's health ID. By registering your records on https://healthid.ndhm.gov.in/register, you can also create your health ID.

Courtesy – www.dnaindia.com