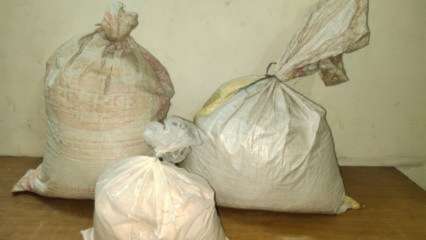 A massive consignment which valued at more than Rs 19,899 crore ($2.7 billion) on the open market was confiscated at the Mundra port in Gujarat by the Directorate of Revenue Intelligence (DRI). 
Indian investigators captured roughly 3 tons of heroin in a huge drug operation at a port in western India.
The illegal substances were combined with talc stone powder. The heroin was grown in Afghanistan and shipped to India through an Iranian port. Vijaywada was the location of the enterprise it was supposed to reach. However, senior police authorities in the city claimed that the heroin was intended for Delhi.
According to the Police Commissioner, it was discovered that Govindaraju Durga Purna Vaishali, a resident of Chennai, had registered for GST in August 2020 at the address D No 23-14-16, Satyanarayanapuram, after consulting with the investigatory authorities. Machavaram Sudhakar, a Tamil resident, is Vaishali's husband. Vaishali's mother, Govindaraju Taraka, owns the building.
The DGFT (Department of Foreign Trade) had granted them export and import licences, according to officials. It's also been revealed that both the wife and the husband (Sudhakar and Vaishali) had lived in Chennai for a long time. The heroin confiscated at Mundra Port was headed for Delhi, not Vijaywada, as some media outlets claimed. There has been no activity thus far other than the use of a Vijayawada house address to secure the above-mentioned licences.
As per WION, raids were conducted by investigative agencies in Delhi, Chennai and Ahmedabad.
The news of the narcotic seizure comes amid media reports of a brewing internal rift between the factions of Taliban.

Courtesy – www.dnaindia.com