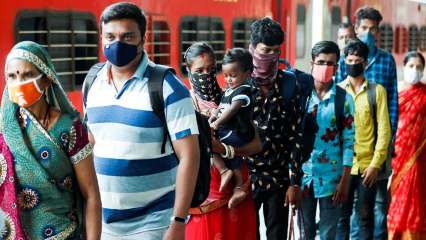 India reported 31,222 new COVID-19 cases in the past 24 hours taking the total tally to over 3.30 crore, the Heath Ministry data revealed. Out of these, 3.92 are active cases while 3.22 crore people have recovered after testing positive. 290 new deaths were recorded in the past 24 hours taking the total death toll to 4.41 lakh.
Kerala recorded 19,688 new COVID-19 cases and 135 deaths in the last 24 hours. Single-day recoveries outnumbered new COVID-19 cases in Arunachal Pradesh on Tuesday as 124 people recuperated from the disease while 70 more tested positive for the infection, a health department official said.
Mumbai has reported over 28% of the total COVID-19 cases it had recorded in the entire month of August in the first six days of this month, as per the civic data. The data shows that Mumbai reported 2,570 COVID-19 infections in the last six days of September, which comes to 28.9% of the total 9,147 cases recorded in the entire month of August. 
The spike in the cases has left the Brihanmumbai Municipal Corporation (BMC) officials worried ahead of the festive season beginning on September 10 with the Ganesh Chaturthi. The city reported 21 fatalities in the last six days, while it had recorded 157 deaths due to COVID-19 during the entire last month. 
India administered more than 1 crore COVID-19 vaccine doses on Monday, for the third time in the past 11 days, the Union Health Ministry said. With this, India's COVID-19 vaccination coverage crossed 69.68 crore (69, 68, 96,328). More than 92 lakh (92, 00,822) vaccine doses were administered till 7 pm today. Earlier in the day, PM Narendra Modi said India will be administering 1.25 crore COVID-19 vaccines daily in the coming days.

Courtesy – www.dnaindia.com