[ad_1]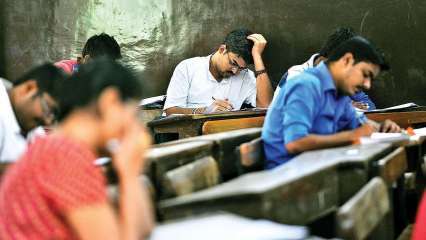 The National Eligibility cum Entrance Test (NEET) is conducted every year, with very tight security and strict rules to discourage the use of unfair means in the exam. This year, a group of people have been arrested for allegedly leaking the paper of the NEET-UG 2021 examination.
A cheating racket has been busted by the Jaipur Police during the conduction of the NEET-UG 2021 examination, September 12. Officials have stated that eight people, including a candidate, have been arrested in this case on Sunday.
Among the arrests made by the police were eighteen-year-old candidate Dineshwari Kumari and invigilator Ram Singh, in charge of the exam centre's administration unit. DCP Richa Tomar further stated that Mukesh, Dineshwari's uncle, along with four others, was also arrested for the NEET 2021 paper leak.
According to the DCP, Ram Singh and Mukhes, the prime accused in this case, clicked photos of the NEET 2021 question paper and sent the photos of the exam paper to two men sitting in an apartment in Jaipur's Chitrakoot area through WhatsApp. These men then forwarded the photos to some other people in Sikar.
As per media reports, DCP Tomar said, "The men (in Sikar) forwarded the answer key to the two men in Chitrakoot who then forwarded it to Mukesh. Mukesh then forwarded it to Singh. Singh helped Dineshwari solve the paper with the help of the answer key."
According to the officer, Dineshwari's uncle was paying for the answer key and was standing outside the examination centre with Rs 10 lakh in cash. This cash was supposed to be given to the accused who was helping Dineshwari pass the examination.
Among the arrested eight were the owner of an e-Mitra centre Anil and the owner of a coaching centre in Alwar's Bansur, said the DCP. She further said that the deal was fixed for Rs 30 lakh, out of which 10 lakh were being paid in cash after the exam.
DCP Tomar finally said that the police is currently trying to track people who helped in the paper leak from Sikar.
[ad_2]
Courtesy – www.dnaindia.com