[ad_1]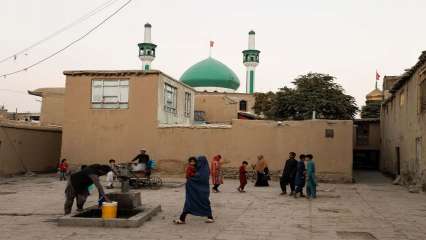 In a new diktat, Afghanistan's new rulers the Taliban said that there will be no public executions unless directed by the court. Taliban spokesperson Zabihullah Mujahid in a tweet said that no punishment will be carried out publicly when there is no need to publicise the convict and till the court issues an order.
After the decision made by the Council of Ministers, local officials have been directed to refrain from carrying out punishments in public unless Afghanistan's 'top court' issues the order for public execution. "Public executions and hanging of bodies should be avoided unless the supreme court issues an order for such an action," Mujahid was quoted by a newspaper.
The decision comes after the United States last month strongly condemned the Taliban's plans to reinstate amputations and executions as punishments in the war-torn country as it had been doing in its first tenure as rulers. "If the offender is punished, the punishment must be explained so that the people know about the crime," the Taliban spokesperson said.
Several media reports had emerged in September where Taliban's official in charge of prisons and former justice minister of Afghanistan, Mullah Nooruddin Turabi was quoted as saying punishments like executions and amputations will resume in the country.
It is said that this time Taliban government is different from that of the 1990s as it wants acceptance from the international community, even if it means financially. 
[ad_2]
Courtesy – www.dnaindia.com