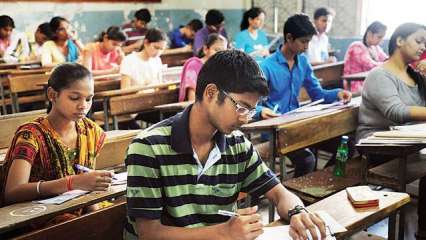 The police probe into the NEET 2021 paper leak matter has now reached new cities, where people have allegedly been charging a fee to write the entrance for candidates. According to reports, police have arrested people from Patna, Varanasi, and Lucknow with regard to this case.
The Varanasi Police made a breakthrough in the investigation as it arrested a medical student named Osama Shahid from the King George Medical University (KGMU) and another person, Abhay Kumar Mehta, who was allegedly involved in the paper solving scam for the National Eligibility cum Entrance Test (NEET) 2021.
The police had earlier arrested Juli Kumari, who is a BDS student, and her mother, for impersonating a NEET candidate and writing the examination for her. According to reports, Juli was asked by Mehta to appear for the NEET 2021 exam in place of the candidate Hena Biswas, for Rs 5 lakhs.
Few more members of the NEET 2021 paper leak scam have been identified in Uttar Pradesh and Bihar, and police have assembled a team to arrest them. The medical student, Shahid, was reportedly working with a solver's gang in Patna to find aspirants and run this scam.
According to the Varanasi Police, the gang takes contracts and sends impersonators to the entrance exam, and in case they clear the exam, the actual candidate is charged around Rs 30 to 40 lakhs. Police have also recovered a lot of vital evidence in the case such as 15 admit cards, four photos of aspirants, four receipts of couriers, two mobile phones containing chatting of gang members, details of money transactions, and other items.
A day after the NEET 2021 exam Jaipur Police cracked down on the NEET 2021 solver's gang in the city and arrested 10 people that were helping well-off students clear the NEET exams by charging them money and sending in dummy candidates in their place.
The news about the NEET 2021 entrance exam paper leak came to light a few days after the JEE Main 2021 paper leak scam was uncovered by the police, where a private firm had charged students around Rs 15 lakhs to give the exam on their behalf.

Courtesy – www.dnaindia.com