[ad_1]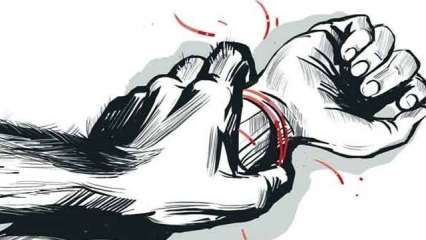 A woman in Maharashtra has lodged a complaint against her husband, father-in-law, and other in-laws after she was forced to drink chicken blood by the family, on the direction of a self-proclaimed godman, as a ritual. She has also alleged that she was sexually abused by her father-in-law.
As per media reports, the husband and father-in-law of the woman have been held by the police and charges have been filed against them. A case has also been registered against the victim's mother-in-law, as per reports.
The woman, in her complaint, stated that her in-laws had hidden the fact that her husband was impotent from her before their wedding. She alleged that in order to impregnate her, her father-in-law had tried to force himself upon her.
She further said that when she told her family about the impotence of her husband, she was physically assaulted by her in-laws. Following the claims made by the 33-year-old woman, the police have now arrested her husband and father-in-law.
The woman also said that she was going through mental and physical abuse at the hands of her in-laws since 2018. According to media reports, the woman holds a bachelor's degree while her husband is a diploma engineer.
According to the local authorities, the couple has been living separately for the past four months after being married since December 30, 2018. The police are currently looking into the matter and have made two arrests in the case till now.
A case has been registered in the Bhosari police state in Maharashtra under relevant sections of the Indian Penal Code along with Section 3 of Maharashtra Prevention and Eradication of Human Sacrifice and other Inhuman, Evil and Aghori Practices and Black Magic Act, 2013.
[ad_2]
Courtesy – www.dnaindia.com