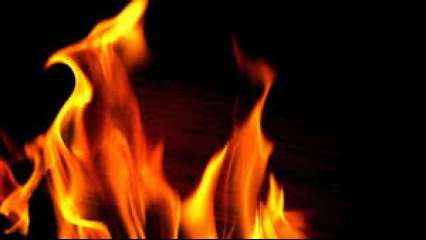 A teenager accidentally caused a huge fire in his house and narrowly escaped death after a mishap caused by him by a deodorant can. The fire was reportedly caused after the teenager's deodorant can accidentally hit a nearby candle and exploded.
The explosion caused by the small deodorant was huge and cause massive destruction to his home. The 13-year-old boy, Atrin Behazadi, was applying deodorant in his room when it slipped from his hand and hit a tea light candle, causing an explosion.
As many as 70 firefighters arrived on the scene after the Atrin's family home was set ablaze by the explosion. The teenager was rescued by the firefighters and rushed to a nearby hospital. Reportedly, the boy was seriously injured by the explosion but is in stable condition.
The paramedics on sight rushed Atrin to the hospital with burns on his stomach and arms. The explosion was of a massive scale and ended up destroying the boy's family home in Battersea tower in the United Kingdom.
The fire was so huge that the people residing in the tower block had to be evacuated urgently by the firefighters. Dark smoke could be seen surrounding the sky over the block as the flamed from the building could be seen outside the windows of the house.
fire in battersea pic.twitter.com/9Qo8cPQAZf

— a Deb (@AkashDe69028264) October 12, 2021
A Twitter user uploaded photos of the fire on the microblogging website. In the photos, the flames from the fire can be seen erupting outside the windows of the flat along with a huge cloud of thick black smoke. The firefighters were called by the boy's 15-year-old sister Atis just moments after the incident.
The house was owned by Atrin's mother, Sarah, who is a 43-year-old dental hygienist. While talking to the press about the horrors of the fire, she said, "It was my flat that caught fire. Both windows exploded and the door was blown off its hinges. It was broken in half."



Courtesy – www.dnaindia.com