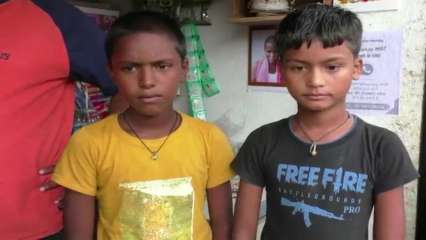 Two boys in Bihar's Katihar district who were rumoured to have mysteriously received crores of rupees in their bank accounts was nothing but an error in the banking system. According to the branch manager of the bank where the boys have their account said that the amount showed in their account statement was due to an issue in Core Banking Solutions (CBS) system. 
Meanwhile, Katihar DM Udayan Mishra has said that no money was transferred into their accounts. Class 6 students, Ashish Kumar and Gurucharan Biswas had received Rs 6.2 crore and Rs 900 crore, respectively, in their bank accounts on September 15.
This is the second incident of a huge wrong amount being sent to a bank customer or made to reflect in the statement in Bihar in recent times.
Bihar | 2 boys in Katihar were rumoured to mysteriously receive crores of Rupees in their bank accounts

Branch Manager said their account statement showed this due to an issue in CBS (Core Banking Solutions) system. No money transferred. Issue resolved: Udayan Mishra, Katihar DM pic.twitter.com/gQbDBG8TGZ

— ANI (@ANI) September 16, 2021
The two boys named Guru Charan Vishwas and Ashish Kumar have accounts in Uttar Bihar Gramin Bank. They were expecting to get some money under a government scheme to buy school uniforms and pay for related expenses. However, the boys and their parents were in for a surprise when they found out that a huge amount of money had been credited into their accounts.
The news soon spread like a wildfire and people rushed to ATMs to check their account balance hoping for similar luck.
Earlier, a person named Ranjit Das of Bihar's Khagaria district also received Rs 5.5 lakh in his Uttar Bihar Gramin Bank account. The man refused to return the money to the bank, claiming the amount was government relief sent by Prime Minister Narendra Modi.



Courtesy – www.dnaindia.com